Trustworthy water damage repair in Corpus Christi
Following any water-related emergency, your first step should be to call a professional water damage repair company. Instead of putting yourself at risk of mold, electrocution, and contaminant exposure, it's best to let experts handle the situation.
At Texas Riviera Restoration, we have become a trusted name for water damage repair in Corpus Christi, TX. Here's what makes us better than other companies.
IICRC-Certification
The Institute of Inspection, Cleaning, and Restoration Certification (IICRC) is our industry's most recognized certification body. The IICRC develops industry-accepted standards and practices adopted by local, state, and federal agencies.
All of our technicians have IICRC-certified training in water damage restoration. That equips us with the knowledge to assess and repair damage caused by floods, water leaks, or other forms of water damage.
Advanced equipment
Unlike other companies still stuck with conventional approaches and traditional equipment, we have modernized with time. Here at Texas Riviera Restoration is at the forefront of technological adoption.
We use top-of-the-line air movers, LGR dehumidifiers, and air scrubbers to cleanse your home of contaminants and dry out the wet spots properly. Once we're done, we also use moisture meters to detect the presence of trace moisture.
Dependable service
A water damage company that leaves you hanging can make a water damage situation even more worrisome. At Texas Riviera Restoration, we are swift and prompt in our actions.
First, you come to us for a consultation. Then, we will come to your place for an inspection. At this time, we curate a plan of action specific to water damage in your home.
Besides thorough inspection and efficient cleanup, we also offer repairs. Our licensed experts provide various services, including drywall and paint, carpet or flooring replacement, and plumbing repair.
Give us a call today to learn about our services.
Our premium water damage services
Water Damage Restoration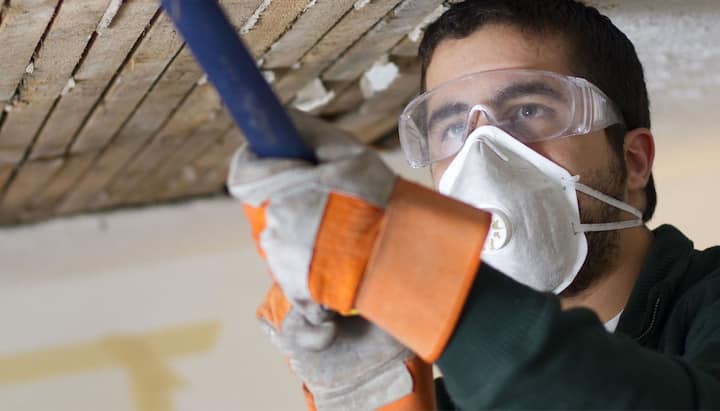 With winter approaching, one of the biggest concerns in any home is the plumbing pipes freezing over. But using electrical appliances, such as dishwashers and washing machines, may also cause water damage. Look for telltale signs such as damp patches and musty odors. Call us at Texas Riviera Restoration without wasting a minute if you notice any of these signs. We are IICRC-certified, insured, and professional in what we do. Since we've been recommended by insurance companies and homeowners alike, you can trust us to do the job.
Once you hire us, we'll be at your place with our advanced equipment and expert technicians. After that, you can leave it to us to make your home the same place it was before the water damage wreaked havoc on it.
Call us today to schedule an appointment.
Restoration and Repair
Water Damage Cleanup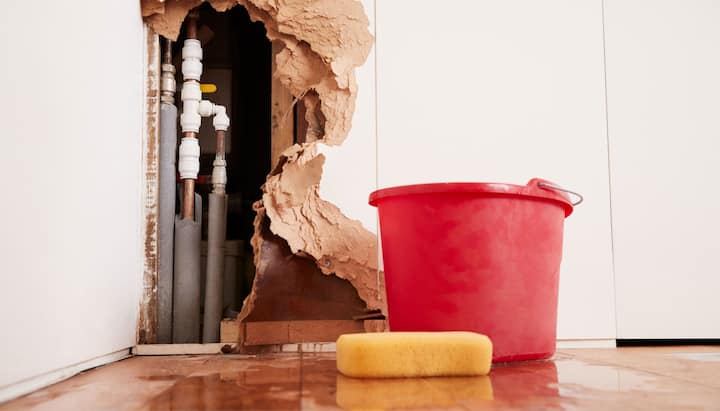 Unfortunately, water damage cleanup is an often-overlooked water damage restoration service. Many companies remove water from the vicinity, repair the damage, and dry the area. But what about the cleanup? Water-related emergencies, such as floods and storms, leave behind much mess. Many things require professional attention, from tangled wires and broken furniture to sodden carpets. At Texas Riviera Restoration, we specialize in water damage cleanup.
Our technicians will handle every aspect of water damage cleanup, from carpet cleaning to basement cleaning. We use specialized equipment to clean your home, including wet-dry HEPA vacuums, dehumidifiers, and air movers.
Call us today if you want the best water damage service in town.
Water Damage Cleanup
Repair water damage fast to save time and money
Water damage is not something to be ignored. Many homeowners think, 'oh, it's just a leak,' but it can cause significant damage in the long run. More minor and trivial-seeming leaks can often become hugely problematic later.
Here are some other issues homeowners commonly overlook:
A pipe that has frozen over and is likely to burst
A malfunctioning appliance that's leaking water
A slow-forming mold colony in your home
These are all signs of potential water damage. The sooner you deal with them, the more money and time you can save later.
Common signs of water damage
The most obvious sign of water damage is water pooling in places where it should not be present. For instance, if there's a little pool of water in your basement, it could gradually turn into something bigger.
Some other signs of water damage include:
Mold growth
Damp patches on walls and ceilings
Musty odors
Peeling paint and wallpaper
Discoloration of the floor or ceiling
Do note that some materials are more susceptible to water damage than others. For example, if you have much wood in your home, it will be the first to be affected by water.
Why you shouldn't ignore water damage
Why would you? Even the slightest signs of water damage should ring your alarm bells. Eventually, even a small leak or a tiny bit of mold can cause much damage.
It's not just about the water, either. The presence of standing water can attract pests, bacteria, and other contaminants. As a result, it can cause serious health issues for your family and pets.
Moreover, water damage can also weaken your home's foundation, especially if your basement floods. So instead of ignoring water damage, call us at Texas Riviera Restoration.
Our 24/7 services are a lifesaver for homeowners in the Corpus Christi area. In the past decade, we have provided emergency water damage repair and restoration services to homeowners following natural disasters, such as storms and winds.
We also perform regular maintenance and inspection to ensure your property is safe from water damage. So, don't wait until it's too late—call us today.